Training to enhance the capacity of the vulnerable communities and established guest houses on Abemama on sustainable tourism.
The training carried on the 1st – 15th December 2019 in Abemama by Officials from TAK was another part of capacity building development program to support the gamefishing initiative as part of the eco-tourism venture on the island.
Under the LDCF-I project Abemama is one of the pilot islands targeted to earn $5,000.00 per year from the gamefishing initiative as a way to generate income from the coastal zone resources sustainably. It is also to motivate the locals for coastal fisheries conservation.
The expectation from this training is to get the locals ad communities prepared from the knowledge shared on the tour guiding, baking and hospitality services, housekeeping customer service and Front Office when the whole island is due to be opened up to international markets for fly fishing games. Therefore, they can organize their tour activities and programs.
2 villages and 2 hotels were covered in this hotel businesses training which are Reina, Baretoa the council and Taotin hotel in the training and hotel businesses. Abatiku and Tabiang were covered in the consultation on ecotourism and how to develop the ecotour program and packages.
Overall participants who attended the training and consultation was totalled up to 92 which 35% are men and 64% are women.
The training will also encourage the community people to actively engage in reviving any food conservation methods as well as valuing their cultural aspects and land and marine environments which can become parts of the tour programs and itineraries.
The training was supported by the Kiribati LDCF-I Project, funded by the Global Environment Facility (GEF) and implemented under the Environment and Conservation Division (ECD-MELAD) with the support of the United Nations Development Programme.
__________________________________________________________________________________________________________________________________
Uarokoaia kaawa ake a kai rootaki ao outero iaon wakinan te kakairua ae iraorao ma te otabwanin.
Te reirei are e karaoaki iaon Abemama iaon kairakiia iruwa, te karao kabuki ao ai te kakairua ibukin 2 te wiiki are e moa man 1 nakon 15 Ritembwa bon teuana ma ibuakon reirei are ena ibuobuoki ni karikirakea rabakauia ma wanawanaia kaain kaawa aika Reina, Baretoa ao Abatiku n raona ma taan mwakuri n auti ni iruwa ake a tia n tei rabwataia iaon Abemama aika ana Outero Taotin ao Te Kauntira. Te reirei aio are e boutokaa te iango iaon te takakaro are te roa ikari ike ena boutokaaki kawakinana ibukin anaakin nanoia taan roa mai tinaniku ao ibukin naba kawakinan maeuia.
Iaan te karikirake ae te Tania ni Maiu ao e kantaninga Abemama bwa e na karekea $5,000.00 te mwaiti n mwane n teuana te ririki man rokoia irua n karaoa te roa ikari iaon te abamwakoro aio. Aio bon teuana te anga ni kareke mwane ae ibuobuoki are ena kaunga titinakin marin taari ao n kaungaia naba kaain te abamwakoro bwa ana maeuakinna.
E kantaningaki bwa e na katauraoia kaain te abamwakoro bwa ena reke irouia te rabakau iaon kairakia irua are emoa man butimwaeaia ngke a moan roko n te outero ni karokoa ai karaoan te kabuki. Aio are ena koan n buokia n baronga kanoan aia kaneweaba aonga n tuaraoi nakon tabeia ngkana ea kaukaki raoi Abemama nakon te mwakete n te aonnaba iaon te takakaro ae te roa ikari.
Bon 92 kaain te kaongora ao te angarerei ake a roko ao n ira te waaki aio ao bon 35 te katebbua mai iai bon mwane ao 64 te katebubua mai iai bon aine.
Tiaki tii ngaia ma te reirei aio ena kaungaia naba kaain te kaawa ke taan iira te reirei bwa aonga ni konaa ni iangoi riki aaro ma kawai ake ana konaa ni kamauii iai anua ni Kiribati iaon kawakinan te amwarake ni Kiribati ao n ataa naba bonganan ao kakawakin aia katei, abaia ao aia marawa ike ana konaa ni karini inanon aia kaneweaba.
Karaoan te reirei aei e bon boutokaki man te Tania ni Maiu ke te Karikirake ae te LDCF-I ao n mwanenaki man te Global Environment Fund (GEF) rinanon te UNDP ao n tararuaki iaan Aobitin Enwaromenta, MELAD.
Photographs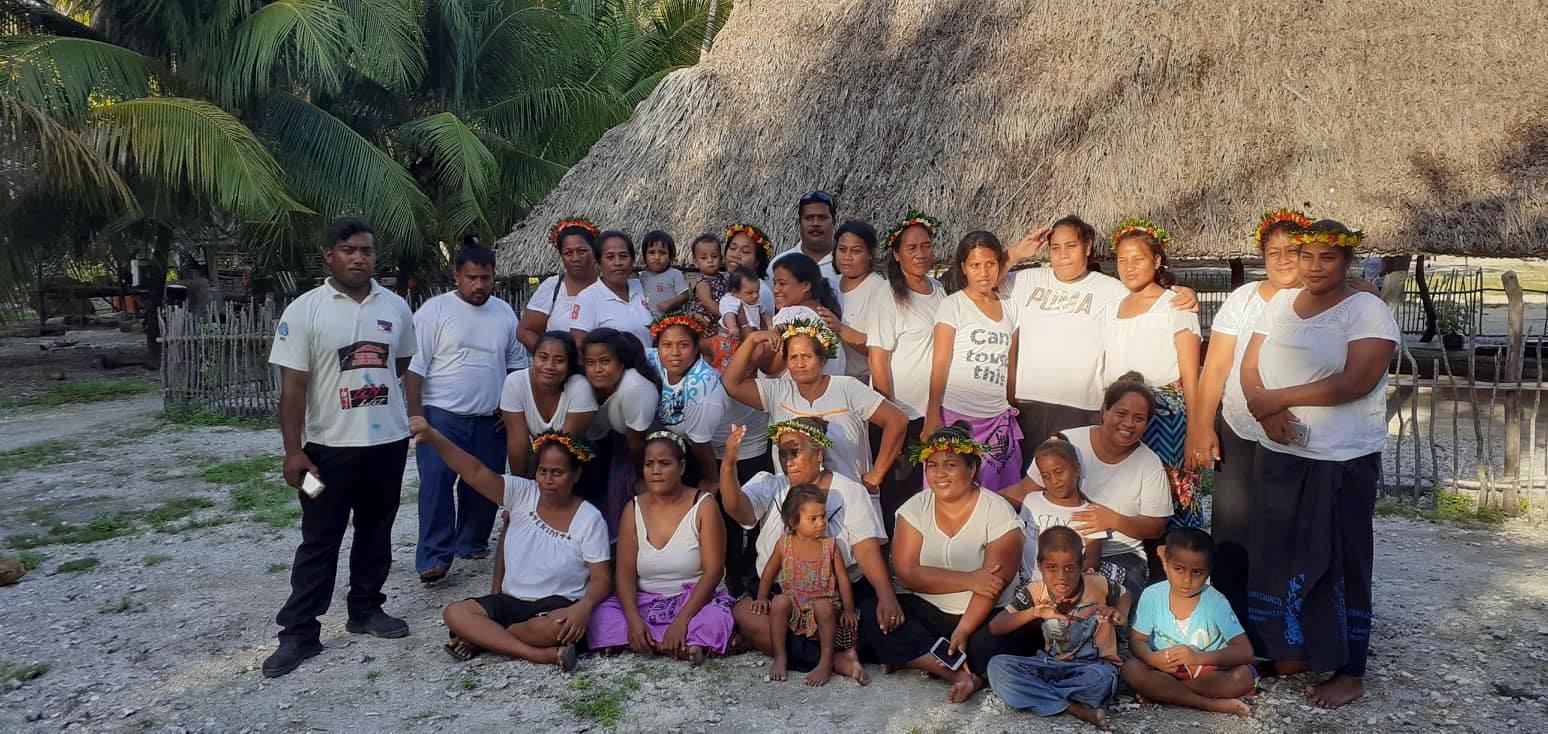 During the closing of the training with Reina Community (Tikarerei Uriam, TAK)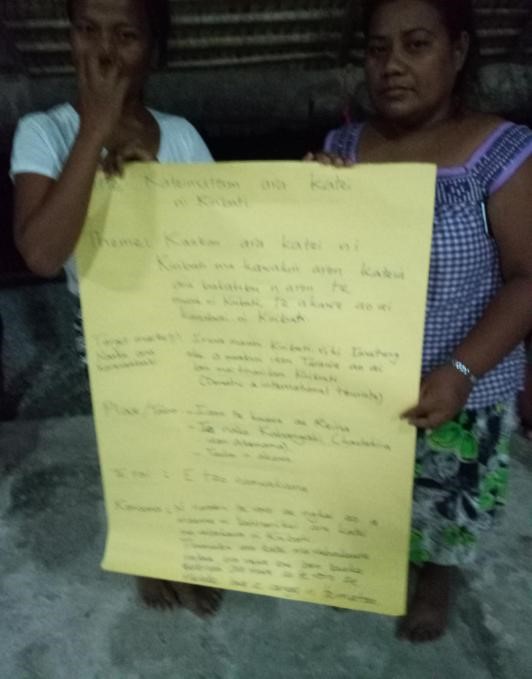 Presentation of the Tour and Cultural Package (Tikarerei Uriam, TAK)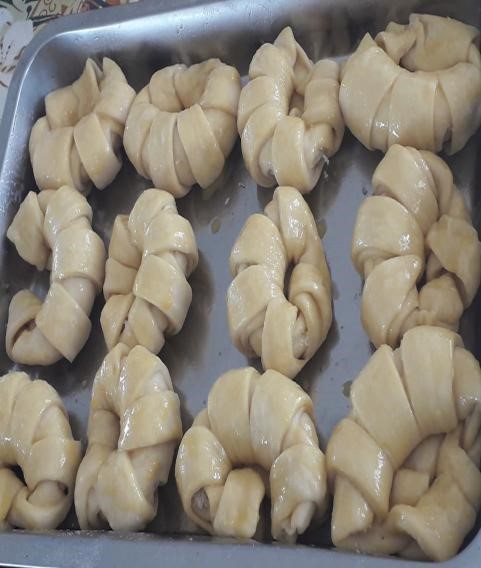 Recipe during the baking (Tikarerei Uriam, TAK)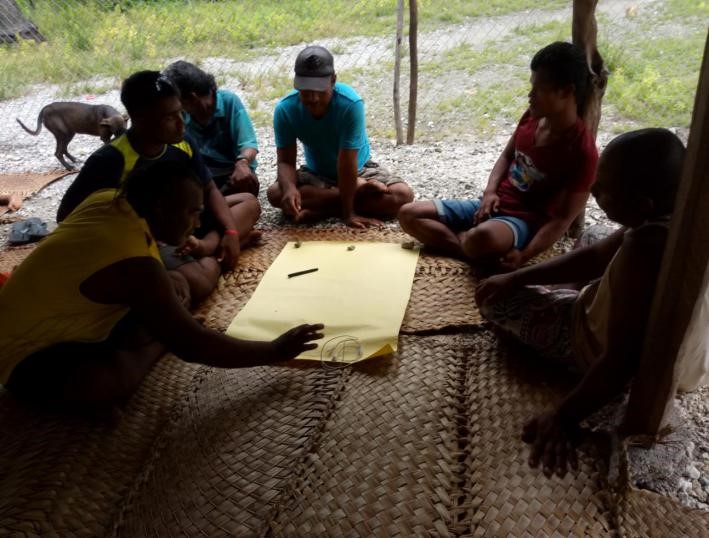 Tour guiding training in Abatiku, Abemama (Tikarerei Uriam, TAK)
________________________________________________________
For further information Contact
Ereata Benson (Mrs)
Senior Officer – Training, Development & Special Projects
Tourism Authority of Kiribati, (686) 75125998 Mobile: (686) 73093355
E-mail: This email address is being protected from spambots. You need JavaScript enabled to view it.
Tikarerei Uriam
Assistant Tourism Officer (Mrs)
Tourism Authority of Kiribati
Email: This email address is being protected from spambots. You need JavaScript enabled to view it.
Bweneata Kaoti Inatoa (Mrs)
Project Advocacy Officer - PAO; Project Management Unit - PMU
Environment and Conservation Division, MELAD, 75228211,75228000,
This email address is being protected from spambots. You need JavaScript enabled to view it.